Headboy's Welcome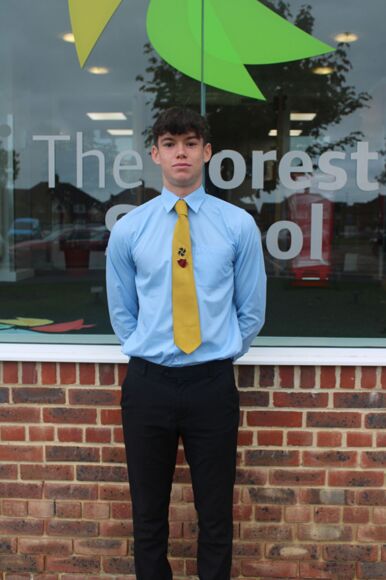 As Headboy, it is a great privilege to welcome you to our Forest School. Here at Forest, the school provides an exciting curriculum and an aspirational environment in which to learn and develop not only as a student but as a young person. In essence, we are a family and reflect our local community that we are proud to be a part of.
At Forest, our four houses are crucial to each student's daily life at school. These houses are Kestrel, Eagle, Falcon and Osprey. Heading up each house are our wonderful heads of house who give their utmost in supporting each student throughout our time here. The pastoral team care deeply for each and every one of us, helping us build a strong sense of ourselves. At the heart of Forest, our inspirational teachers ensure that we enjoy our learning and that we enrich our lives.
Adopting an open attitude and a growth mindset, we approach each day with positive energy and enthusiasm. We embrace our learning, set ourselves challenges within and beyond the classroom and celebrate our achievements. Every student is supported as we strive to aim high in our studies both academic and vocational and achieve our very best in extracurricular activities that we pursue.
As I walked through the corridors on the first few days of the time I have spent here, I felt nervous at the prospect of joining what felt like such a large school. However, from my first days here I felt a strong sense of belonging and family. When I come to look back on the years I have spent at this vibrant school, I will be proud of the time I spent here and continue with the expectation that Forest has instilled in me to give my very best in my future endeavours.
Joseph Sharp
Head Boy