The Forest Walks in Support of Ukraine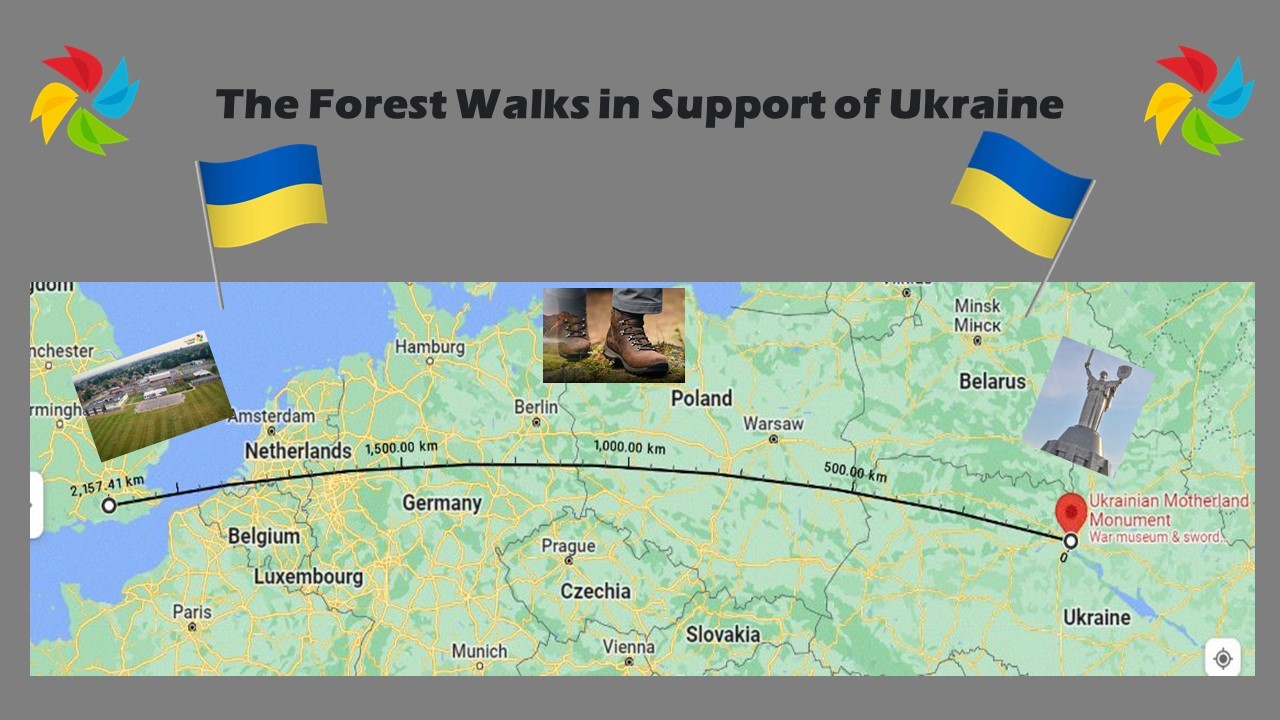 As a new member of our Forest family, I would like to invite you to join our fundraising event in support of the people of Ukraine. On Tuesday 15th March we, staff and students, are all going to be taking part in The Forest Walks in Support of Ukraine. This is a fundraising event where we hope that, by everyone walking a mile, or two, we can, as a school, walk the distance of 1,342 miles (from The Forest School to the Ukrainian Motherland Monument in Kyiv).
It would be wonderful if you could walk a mile too and then follow this link to register your mile: The Forest Walks in Support of Ukraine. You do not need to walk on the same day but the deadline for you to complete your mile is Sunday 20th March 2022. We would also ask that, if you are able, you donate £1, or more if you can, as sponsorship for our event through our JustGiving page: https://www.justgiving.com/the-forest-school
You are also invited to send in a walking selfie to transition@theforestschool.net, although this is not compulsory, and you and your parents must be happy for us to share your photo on our social media platforms.
So, dig out those walking shoes and we look forward to seeing those miles increase together with your walking selfies.